SanDisk 16GB M.2 SATA SSD FRU: 04X4456 LENOVO
Availability
out of stock
Number of people on the product page:
Description
DYSK SSD SanDisk 16GB M.2 SATA FRU: 04X4456 LENOVO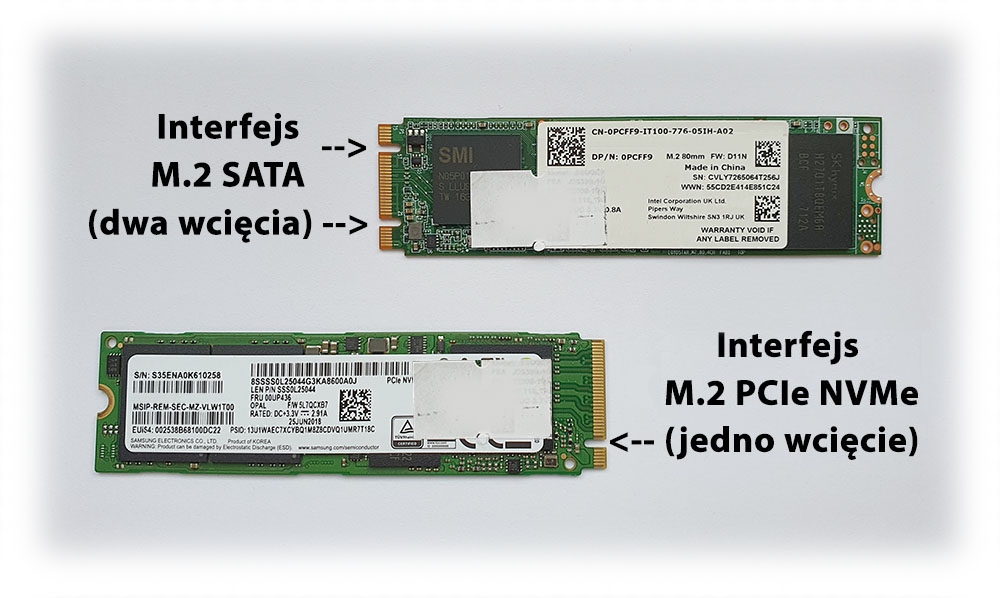 Sprzedawany dysk jest dyskiem z interfejsem M.2 SATA
Po prawej można zauważyć różnicę pomiędzy różnymi interfejsami M.2
Nie jesteś pewien czy Twój sprzęt obsłuży ten dysk?
Zapytaj nas, pomożemy
DANE TECHNICZNE
Stan:używany, poleasingowy
Producent: SanDisk / Lenovo
Pojemność: 16GB
Prędkość (odczyt/zapis maksymalny): 470 MB/s, 380 MB/s
Format: 22x42mm
Interfejs: M.2 SATA
FRU: 04X4456
Kompatybilność Thinkpad W541 W550S YOGA T550 T440 T450 T450S T441 T440P T540P S440 i inne
Na dyski udzielamy 6-miesięcznej gwarancji.
Produkt poleasingowy, w pełni sprawny. Dyski sprawdzane są przed wysyłką, są kompatybilne z większością komputerów ze złączem m.2.
Product reviews (0)