NEW HP Laptop 14-FQ0027CA with Windows 10
Availability
out of stock
Number of people on the product page:
Description
IDEALNY LAPTOP DO NAUKI, BIURA, DOMU
HP 14"
Procesor: AMD 3020e do 2.6GHz!
Pamięć ram: 4GB DDR4
Dysk twardy: 128GB SSD
Matryca: 14" HD 1366x768
Karta graficzna: AMD Radeon Graphics
Porty: HDMI; USB 3.0; USB-C
System: Windows 10 Home
Gwarancja: 12 miesięcy
Stan: Nowy w oryginalnym pudełku!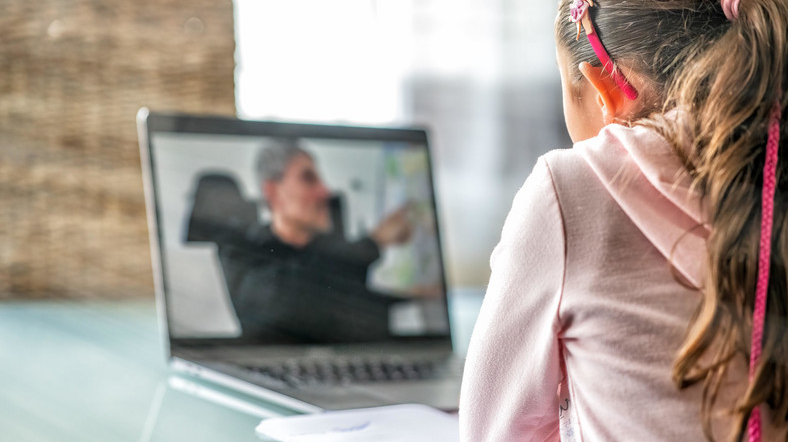 HP 14-FQ0027CA
Nie potrafisz usiedzieć w miejscu? Świat ma przed Tobą wiele tajemnic, które chcesz odkrywać? Mobilny HP 14 idealnie wpisuje się w Twój styl. Kompaktowe rozmiary i waga piórkowa sprawiają, że zabierzesz go ze sobą wszędzie. Pracuj i ciesz się multimedialną rozrywką, gdziekolwiek jesteś.
Laptop, który świetnie sprawdzi się w pracy, biurze i domu.
Sprawdź, jak HP 14 wygląda w rzeczywistości.
Procesor AMD 3020e
Ten dwurdzeniowy i dwuwątkowy model charakteryzuje się taktowaniem podstawowym na poziomie 1.2 GHz, jednakże na tym możliwości CPU wcale się nie kończą. W trybie Boost procesor może osiągnąć prędkość 2.6 GHz, dzięki czemu możesz liczyć na zastrzyk dodatkowej mocy podczas najbardziej wymagających czynności. Mając do dyspozycji taką moc, przystąpisz do pracy bez obaw o to, że laptop zacznie zwalniać w najmniej oczekiwanym momencie.
Dysk SSD
Nowoczesny, szybki i niezawodny dysk SSD doda Twojemu urządzeniu kolejny atut. Jeśli cenisz błyskawiczne działanie, wymagające gry komputerowe, pracę na wielu plikach i programach – dysk SSD sprawdzi się niezawodnie. Laptopy z dyskiem SSD pracują ciszej, a Twoje dane są jeszcze lepiej chronione – nośnik jest odporny na uszkodzenia mechaniczne i energooszczędny, co przekłada się na długość pracy Twojego laptopa na baterii.
Pamięć DDR4
Jeszcze szybsza i nowocześniejsza pamięć RAM DDR4 przeniesie Cię w nowy wymiar prędkości działania. Korzystanie z gier, programów i aplikacji będzie jeszcze bardziej komfortowe. Pamięć DDR4 jest nie tylko szybsza, ale również smuklejsza w budowie od swojej poprzedniczki i dlatego mieści się nawet w najcieńszych obudowach urządzeń mobilnych.

 To system Windows jaki znasz, tylko lepszy
Windows 10 jest tak dobrze znany i łatwy w użyciu, że poczujesz się jak ekspert. Menu Start wraca w rozszerzonej postaci, a poza tym nadal są dostępne przypięte aplikacje i ulubione, więc będzie można od razu z nich korzystać. Szybko uruchamia się i wznawia działanie, ma więcej wbudowanych zabezpieczeń gwarantujących Twoje bezpieczeństwo i jest zaprojektowany do działania ze sprzętem i oprogramowaniem, które już masz.
Porty i gniazda:
Lewa strona | 1. Czytnik kart pamięci |  2. Dioda dysku twardegoI |  3. Dioda stanu uruchomienia
Prawa strona | 1. Combo Jack |  2. USB typ C |  3. 2x USB 3.0 | 4. HDMI | 5. Dioda zasilania/ładowania | 6. Gniazdo zasilania
DANE TECHNICZNE
Procesor: AMD 3020e (1.2GHz)

2 rdzenie, 2 wątki procesora do 2.6GHz

(4MB Cache, 1.2GHz, do 2.6GHz w trybie turboboost)

Matryca: 14" HD 1366x768 - matryca o wysokiej rozdzielczości i świetnym odwzorowaniu kolorów
Układ graficzny: zintegrowany układ AMD Radeon Graphics
Pamięć RAM: 4GB - niezwykle szybka pamięć DDR4!

╰┈➤ Możliwość rozbudowy pamięci do aż 16GB! Prosimy sprawdzić nasze pozostałe aukcje.
Dysk twardy: Bardzo szybki dysk SSD 128GB w interfejsie M.2 PCIe NVMe!

╰┈➤ Możliwość wymiany na pojemniejszy dysk SSD 256GB, 512GB lub 1TB! Prosimy sprawdzić nasze pozostałe aukcje.
Komunikacja bezprzewodowa: Intel Wi-Fi 6 AX200 (2x2); Bluetooth 5
Porty: 2x USB 3.0; USB-C ; Czytnik kart pamięci; Audio (combo)
Wprowadzanie danych: Touchpad; Klawiatura w polskim układzie!
Dodatki: Kamerka Internetowa
System: Windows 10 Home (COA) - system zainstalowany na dysku + licencja
Na dokumencie zakupu widnieje wpis, że komputer sprzedawany jest z systemem!
Wymiary, waga i pochodzenie
Wymiary: 32.4 x 22.5 x 1.79 cm (szer x głęb x wys)
Pochodzenie: Oficjalna dystrybucja HP OUTLET
Gwarancja - 12 miesięcy (realizowana w naszym serwisie MMCOMP).
Product reviews (0)