Laptop DELL 7520 with Windows 10
Dispatched within
24 hours
Availability
small quantity
Hurry up, there is already last piece of this product.
Number of people on the product page:
Description
IDEALNY LAPTOP DLA GRAFIKA, PROJEKTANTA, ARCHITEKTA
DELL Precision 7520
Procesor: Xeon E3-1535M V6 do 4.2Ghz!
Pamięć ram: 32GB DDR4
Dysk twardy: 1TB SSD
Matryca: 15,6" Full HD 1920x1080
Karta graficzna: NVIDIA Quadro M2200M 4GB
Porty: USB 3.0, mini DisplayPort, HDMI
System: Windows 10 Pro
Gwarancja: 12 miesięcy
 Laptop w pełni sprawny technicznie. Przed wysyłką sprzęt jest testowany i przygotowany do pracy (wgrany jest system Windows wraz ze sterownikami).
                                                                                 
Procesor Intel Xeon E3-1535M V6
Laptop z procesorem Intel® Xeon® zapewnia niezbędne możliwości obliczeniowe i wizualne, zdolne spełnić potrzeby firm na całym świecie. Postaw na wydajne przetwarzanie w chmurze, analizę w czasie rzeczywistym i przetwarzanie danych na potrzeby krytycznych obciążeń roboczych i analizy dużych zbiorów danych.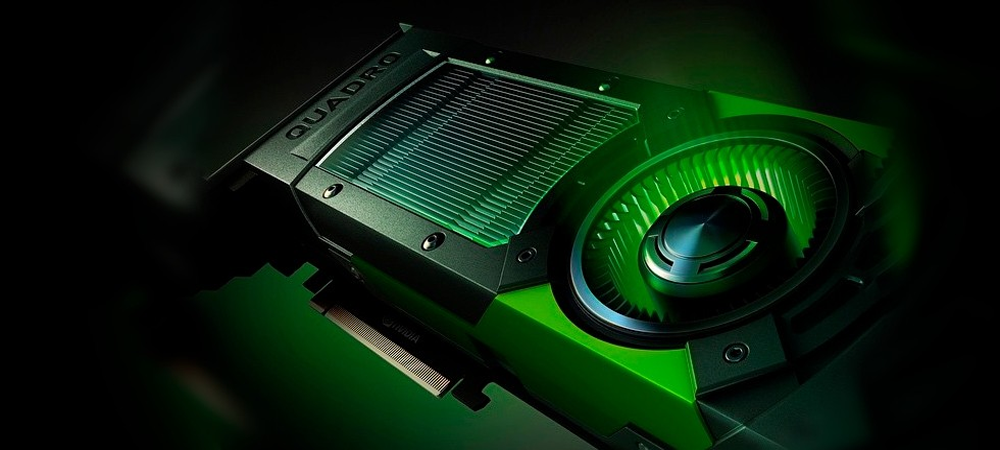 NVIDIA Quadro M2200M
Omawiana karta wyróżnia się profesjonalnym przeznaczeniem, jednak jej wydajność pozwala na coś więcej – chociażby na obsługę najnowszych gier komputerowych. Dzięki temu, decydując się na zakup laptopa, który korzysta z jej możliwości, zyskać można niezwykle wydajną maszynę, gwarantującą komfortową pracę i zabawę.
Dysk SSD
Nowoczesny, szybki i niezawodny dysk SSD doda Twojemu urządzeniu kolejny atut. Jeśli cenisz błyskawiczne działanie, wymagające gry komputerowe, pracę na wielu plikach i programach – dysk SSD sprawdzi się niezawodnie. Laptopy z dyskiem SSD pracują ciszej, a Twoje dane są jeszcze lepiej chronione – nośnik jest odporny na uszkodzenia mechaniczne i energooszczędny, co przekłada się na długość pracy Twojego laptopa na baterii.
 1. Czytnik kart pamięci 2. Gniazdo słuchawek 3. USB 3.0 z funkcją PowerShare 4. Blokada zabezpieczająca 5. RJ-45 (LAN) 6. Port zasilacza sieciowego
7. Port Thunderbolt typu C  8. HDMI 9. Złącze Mini Display port 10. USB z technologią PowerShare
DANE TECHNICZNE
Procesor: Intel Xeon E3-1535M (3,1 GHz)

4 fizyczne, 8 wirtualnych rdzeni procesora - do 4.2GHz!

(8M Cache, 3,1GHz, 4.2Ghz w trybie turboboost)

Matryca: 15,6'' Full HD 1920x1080 IPS - matowa matryca o świetnym odwzorowaniu kolorów!
Kontroler graficzny: Dedykowana, profesjonalna karta NVIDIA Quadro M2200M 4GB GDDR5!
Pamięć RAM: 32GB - niezwykle szybka pamięć DDR4

Możliwość powiększenia pamięci RAM nawet do 64GB! Prosimy sprawdzić nasze pozostałe aukcje.
Dysk twardy: Super szybki, nowy dysk SSD 1TB 2,5"!
Dźwięk: Zintegrowany układ High Definition Audio
Karta sieciowa: Intel Gigabit Controller
Komunikacja bezprzewodowa: WiFi; Bluetooth
Porty: 4x USB 3.0 (1 z lewej strony, 3 z prawej); Thunderbolt (1 z lewej strony) RJ-45 (Ethernet); HDMI (cyfrowe złącze audio/wideo); DisplayPort (w standardzie mini - cyfrowe złącze audio/wideo); 1x Audio (słuchawki+mikrofon);1x Czytnik kart pamięci (SD)
Wprowadzanie danych: Trackpoint; Touchpad; Klawiatura podświetlana z blokiem numerycznym w polskim układzie (uzyskanym za pomocą naklejek spolszczających)
Dodatki: Kamerka internetowa;
Bateria: ok. 2 godziny (szacowany czas pracy na baterii określany jest w momencie bezczynności systemu operacyjnego)
System: Windows 10 Pro (COA) - system zainstalowany na dysku + licencja!

Na dokumencie zakupu widnieje wpis, że komputer sprzedawany jest z systemem!

Klasa A/A-

Sprzedawany przez nas sprzęt jest produktem używanym, poleasingowym. Towar został sprawdzony przez profesjonalny serwis, co daje nam gwarancje 100% sprawności technicznej. Laptop jest przygotowany pod klienta, instalowany jest oryginalny system Windows, wgrywane najnowsze sterowniki. Klasę produktu oceniamy na A/A-, czyli sprzęt, który posiada niedoskonałości takie jak: drobne ryski czy przetarcia. Ekran w dobrym stanie, ostatnia sztuka posiada dwie małe ryski na powłoce matrycy.
Wymiary waga i pochodzenie
Wymiary: 27,7 x 378 x 261 mm (wysokość x szerokość x głębokość)
Pochodzenie: Magazyn outletowy Dell
Product reviews (0)